Introduction
Still remember the other day we wrote about the availability of Intel's next-generation Kaby Lake processor? We've grabbed a Core i5-7600K from the store, and here is a quick review.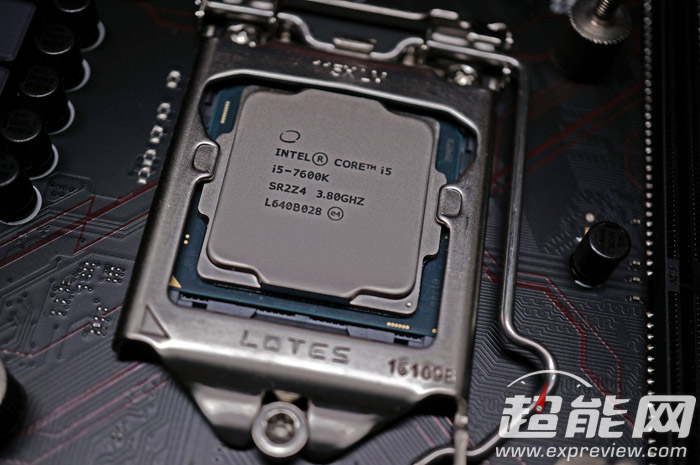 The store claims that the Core i5-7600K we're looking at is a formal version, but we're well aware that even the Kaby Lake for desktop platform won't be launched at least until January next year. Therefore, we assume that what we can get now is nothing but an engineering sample, which has thereafter been verified by the GPU-Z utility.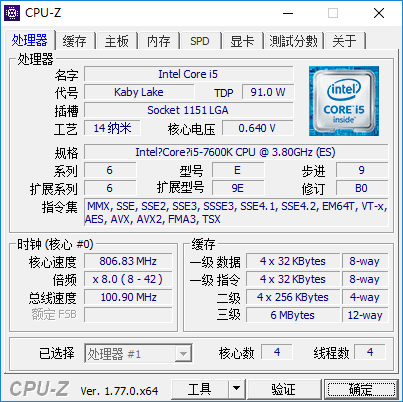 The GPU-Z detects that Core i5-7600K features a base clock of 3.8GHz and boost clock of 4.2GHz. According to the motherboard BIOS, its quad/triple&dual-core Boost clock is 4.0GHz/4.1GHz respectively, while the single-core Boost clock is set at 4.2GHz. For comparison, the current Core i5-6600K has a base clock of 3.5GHz, along with 3.6/3.7/3.8/3.9GHz boost clock for the quad/triple/dual/single core versions.
What optimizations does Kaby Lake bring exactly?
As the successor to the 6th-generation processor Skylake, Kaby Lake is still built on 14nm process (14FF+), while little of the CPU architecture has changed from Skylake.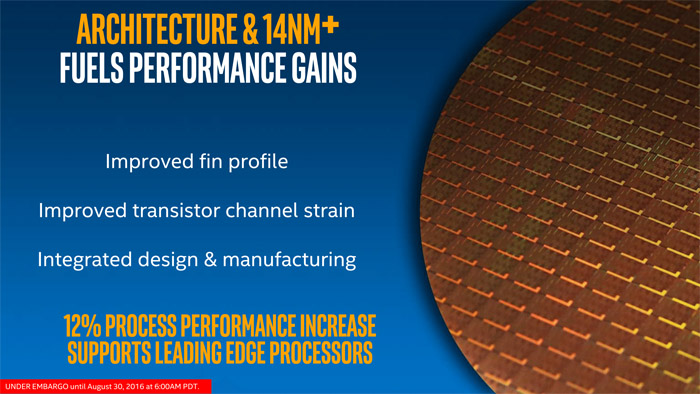 First of all, Kaby Lake utilizes higher fins and has wider distance between gates, which could reduce the possibility of electricity leakage, improve transistor channel strain, and help dissipate the heat of internal core and thus improve frequency, which explains the clock speed bump while the power consumption barely changes.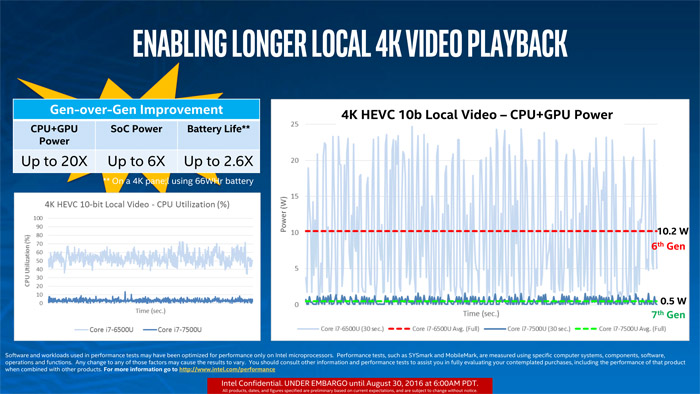 As for the graphics part, Kaby Lake packs added support for such things as VP9 at 4K resolution and 10-bit color support for HEVC. Perhaps you won't feel the difference from the decrease of power consumption if you're using a desktop. It would mean a lot to the users of mobile device, since it brings a longer battery life.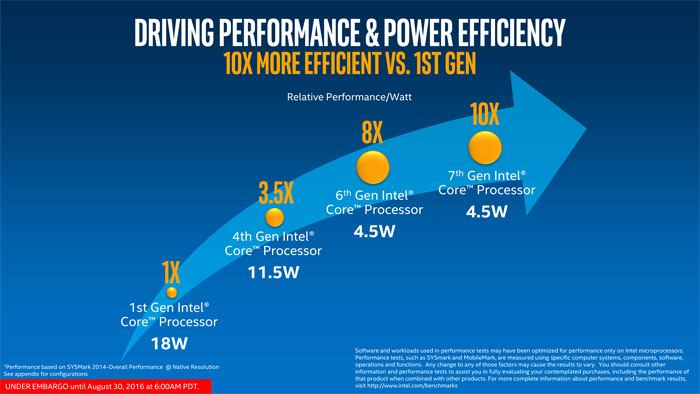 Intel claims Kaby Lake provides a 12% performance gain over Skylake. It's not a significant step forward, and we look forward to what Intel has up into its sleeves to compete against AMD Zen scheduled for next year.
Shall not be reproduced without permission:EXPREVIEW » Exclusive: First Review of Intel Core i5-7600K