Intel's 7th-generation processor Kaby Lake is slated for launch in early 2017, and an official document from Intel has just indicated that the desktop version of Kaby Lake will feature 200MHz higher clock than the predecessors, and it will be manufactured in Vietnam.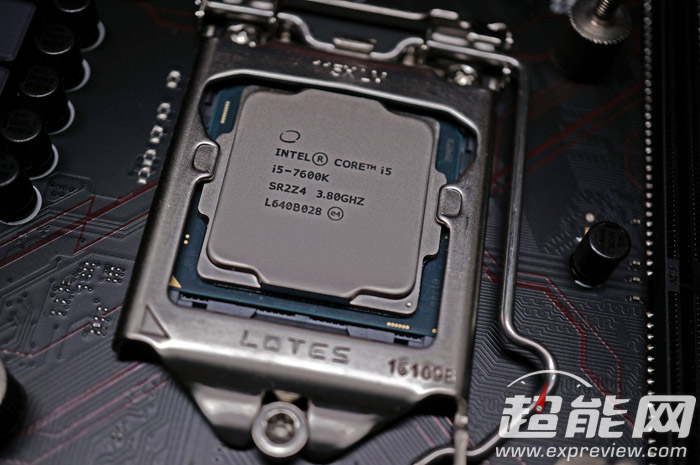 Core i5-7600K that we reviewed
We've given the Core i5-7600K a quick review, and it turned out to bring insignificant performance lift. The clocks are higher though – a base clock of 3.8GHz, and boost clock of 4.0GHz.
It's very rare for Intel to leak the model names and clocks before it actually launches. As we can see, there're 11 items in the Kaby Lake family listed by the company. Except for Xeon E3-12-5 v6, the only one for servers, the others are all for desktop platform, including Core i7-7700K/7700T/7700, Core i5-7600K/7600T/7600 and Core i5-7500, Core i5-7400T/7400. The flagship Core i7-7700K comes with a base clock of 4.2GHz, just as earlier leaks suggested. The boost clock is unmentioned, but should be somewhere around 4.5GHz.
Additionally, Kaby Lake series is packaged in Vietnam, which means the company's productivity is increasing. It's a good news to customers, since we don't want any supply issues like Core i7-6700K.
Shall not be reproduced without permission:EXPREVIEW » Kaby Lake to Come From Vietnam, Featuring 200MHz Higher Clocks