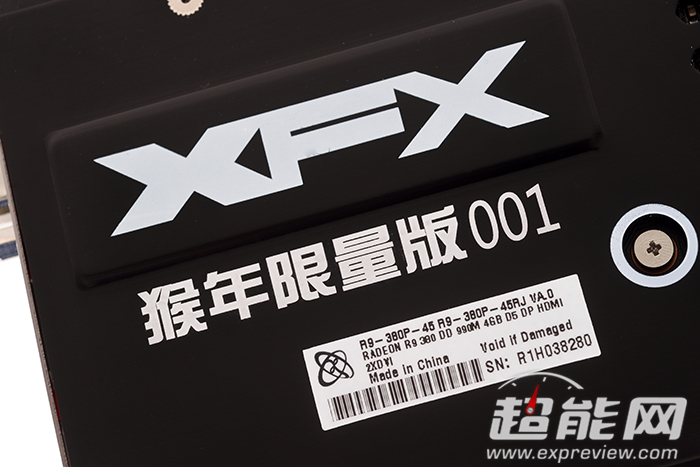 In order to unleash full potential, XFX has prepared a limited edition of R9 380 just in time for the Chinese Spring Festival.
The company unlocks all the cores of the card, and increases the number of stream processors as well as that of texture units. Each card is labeled with an exclusive number, and the one we've got is named "Limited Edition 001".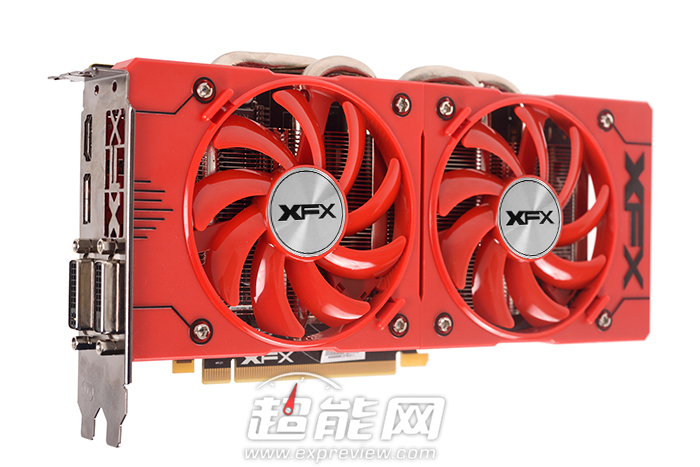 The R9 380 provides two different specs on default and OC BIOS. Basicially its core is running at 990MHz, with 4GB/256bit GDDR5 memory at 5700MHz, compared to 970MHz/5500MHz of the reference card.
The core/memory frequency has changed to 1040MHz/5800MHz under OC BIOS, acting like a real 380X.
People used to unlock some cores of AMD's processors to obtain better performance, and they're now trying to unlock blocked stream processors of graphics cards, usually by using a more advanced BIOS.
XFX R9 380 Red is exactly what enthusiasts want. because you'll experience full experience simply by using the BIOS switch after a shutdown of your PC.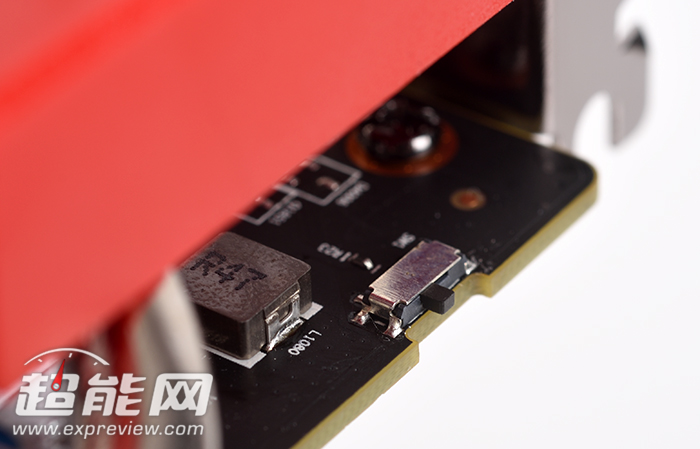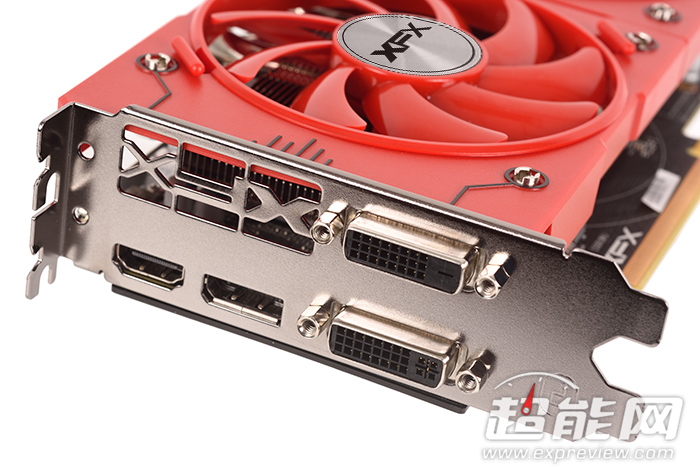 R9 380 Red packs dual DVI+HDMI+DisplayPort, and supports AMD's Eyefinity technology.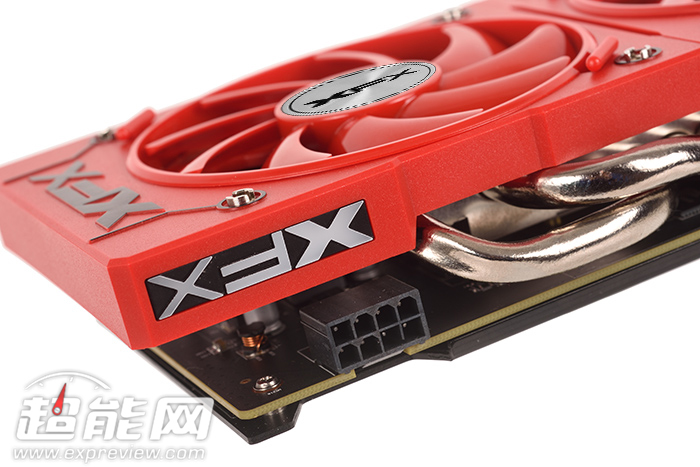 You can judge the load situation from the three different colors of light, like the above picture shows.
Tear-down: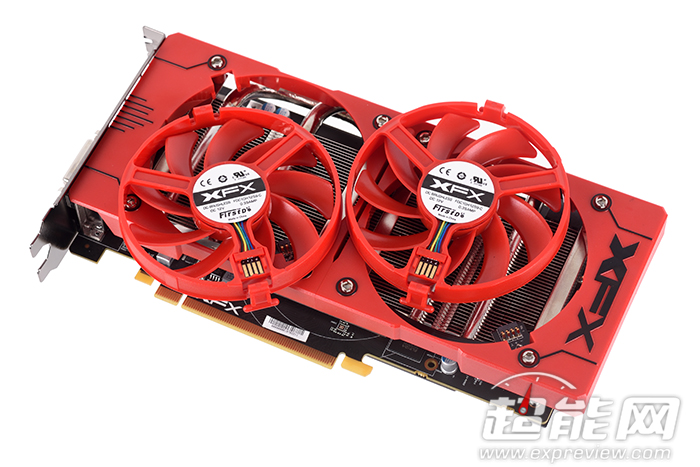 The cooling fan can be disassembled easily, making it easy for you to clean the dust on a regular basis, if you need to.
There is another neat design about the card – the separate fan doesn't have a power cable.
Those four 8mm heatpipes look quite bigger than normal ones to ensure good power efficiency.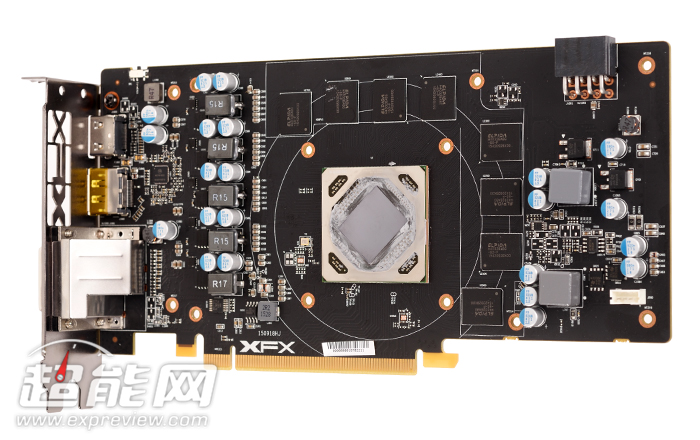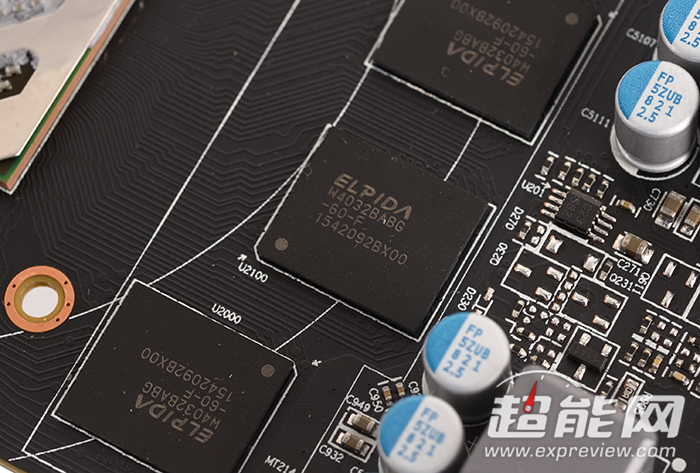 It features 4+1+1 phase PWM power design, Fujitsu FP solid capacitors, and high-quality R15 ferritic conductors.
Elpida's W4032BABG GDDR5 can be seen, and each one of them packs 512MB of memory capacity.
Benchmark Platform & Results
The testing rig includes Intel Core i7-6700K CPU, Asus Z170 Maximus VIII Gene motherboard, G-Skill DDR4-3200 dual-channel memory, Windows 10 64-bit Pro and AMD Crimson Edition 16.1.
We compared the performance of XFX R9 380 Red with locked cores and unlocked ones, by running the card with benchmark tools including 3DMark, 3DMark 11 and popular games like Unigine Heaven 4.0, Theft 4 and Tom Raider 9 in a resolution of 1080P.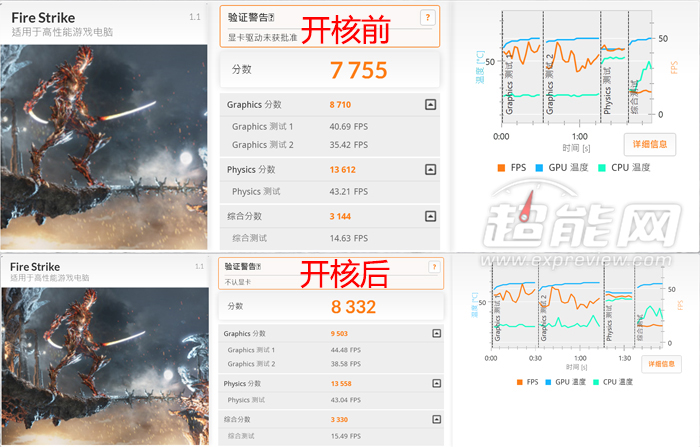 Before & After unlocking the cores (Fire Strike)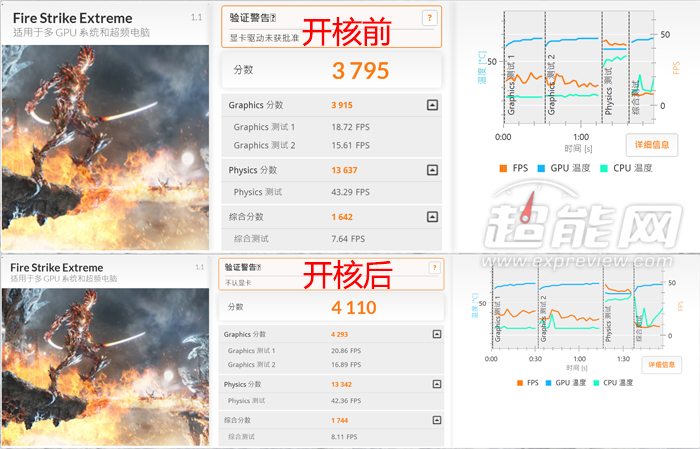 Before & After unlocking the cores (Fire Strike Extreme)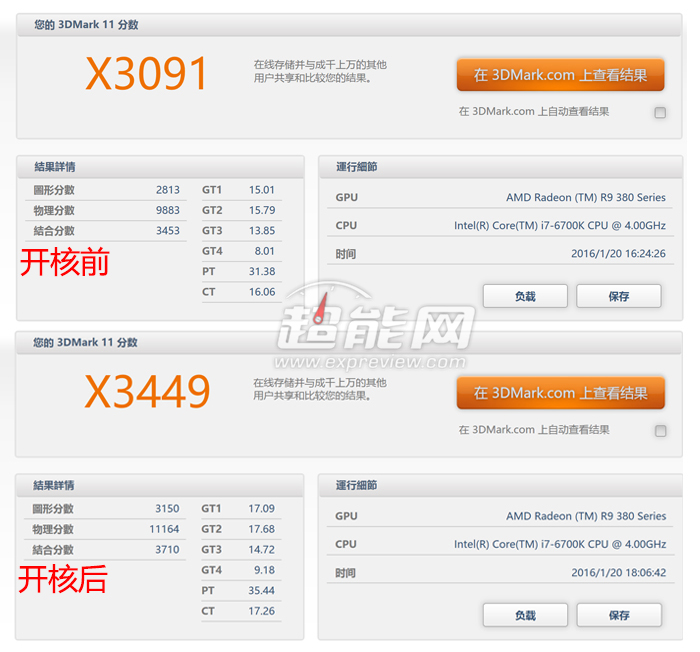 Before & After (3DMark 11)
The number of GPU stream processors and texture units showed a hefty gain – from 1792 to 2048, and from 112 to 128. And the core/memory clock increased to 1040MHz and 1450MHz respectively.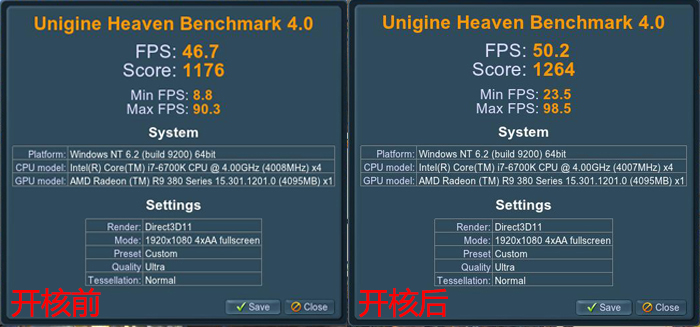 Before & After (Unigine Heaven 4.0)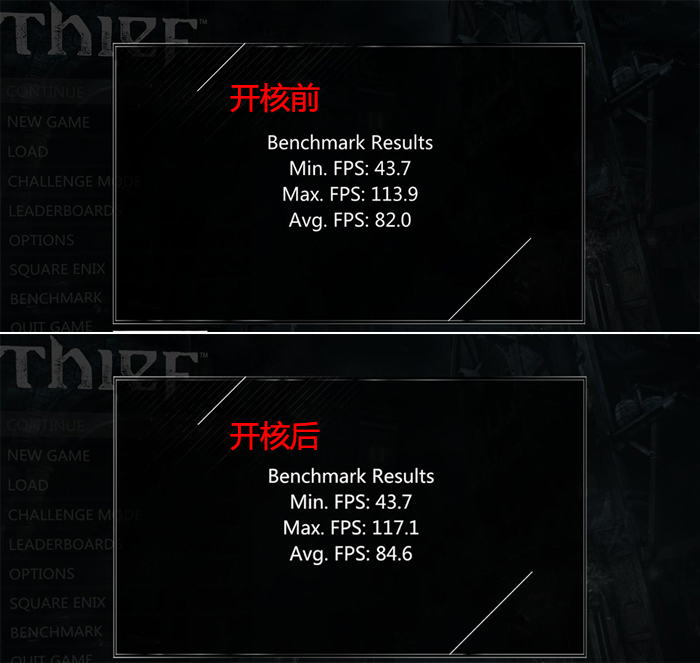 Before & After (Theft 4)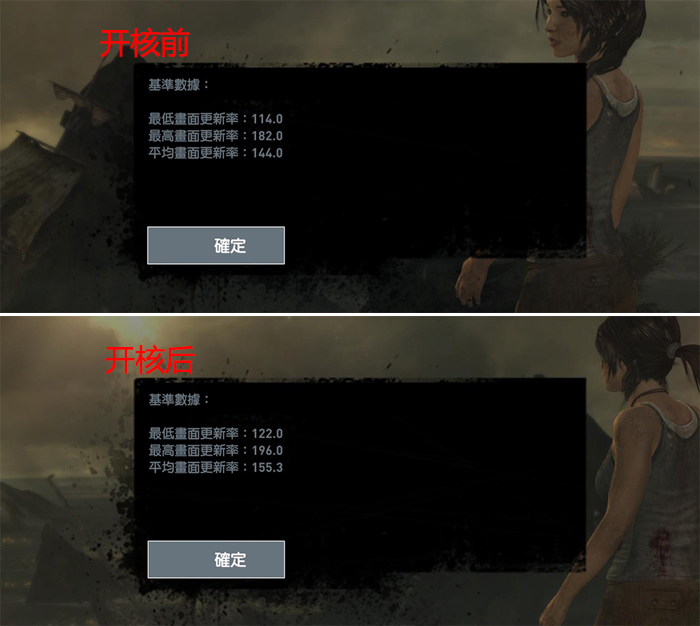 Before & After (Tomb Raider 9)
Under locked mode the card worked just fine and had a slightly better performance than the reference model. With the improvements of stream processor number, its theorical performance increased by 9.0% in average.
The gaming perforance also lifted by 6% – the frames were high in the game of Theft 4 and Tomb Raider 9. Considering the card packs 4G memory, it shouldn't be a problem to run most games.
Test of Cooling Efficiency
The cooling system is intelligently designed – fan isn't working under low-load applications, and only starts when the temperature reaches a certain degree. The idle operation keeps the graphics card quiet under most circumstances.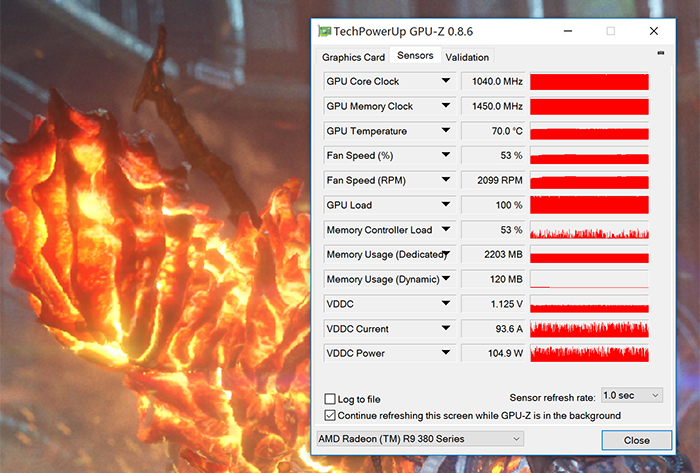 After loading the system by running 3DMark Fire Strike Demo for about 15 minutes, its GPU/Memory clock reached 1040MHz/1450MHz, with cooling fan staring to work. The GPU temperature increased to 70℃ from 55℃ in standby state, with acceptable noise.
Conclusion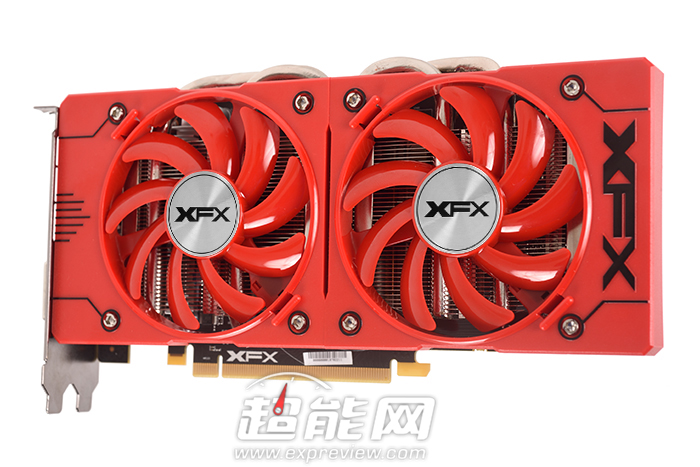 XFX R9 380 Red can actually compete against GeForce GTX 960, and it provides even better performance by unlocking the cores in an easy way, with no extra cost. According to our test, the theorical performance improved by 9%, and gaming performance by 6%.
The card is said to become available sometime soon for RMB1699.

Shall not be reproduced without permission:EXPREVIEW » XFX R9 380 Red Limited Edition Fully Reviewed